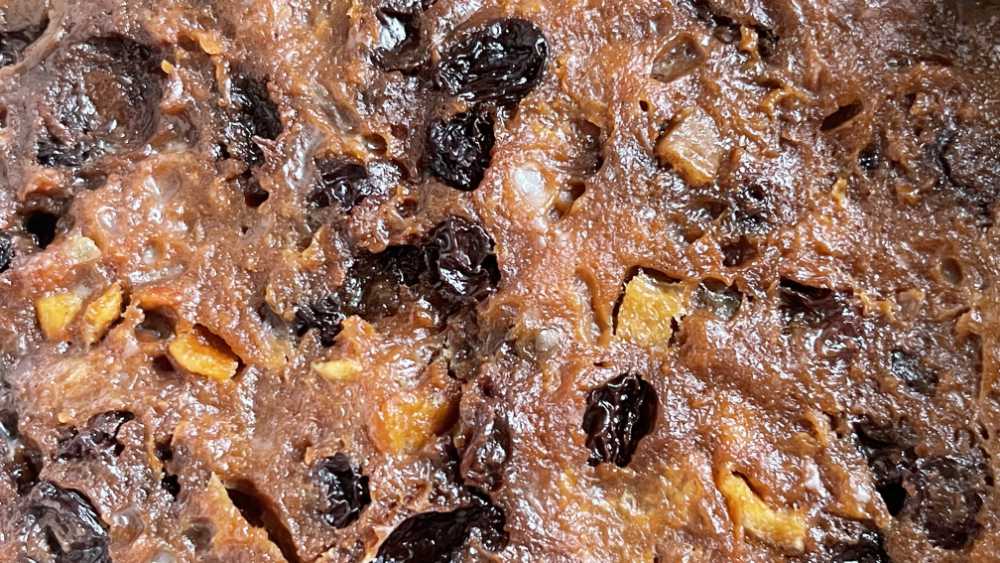 All Hallows Eve, the first day of Allhallowtide, turns my mind to those souls no longer on earth.
During the long hospital vigil before my Mum's departure, a clinical psychologist talked with us about the approaching change and how we would create new traditions to replace those we had celebrated happily with loved ones over many years.
It has indeed taken years, but this past weekend I have pickled onions, as my Nan would do, and yesterday mixed and steamed our Christmas pudding, as my Aunt would do.
Rather than lament the loss of loved ones, we celebrate them through food.
And what food.
No mass-produced branded chocolate in tacky holiday wrappers. No, thank you.
I bought a pressure cooker and made my first Christmas pudding last year.
We were awestruck: it tasted the best we had ever eaten.
I don't feel as if I made the pudding yesterday. I just put the ingredients in a bowl, mixed them with a wooden spoon and placed it in the pressure cooker.
From the aroma, it really did appear that spirits has worked magic to bind it all together – both trick and treat steeped in a thousand years of tradition.
Apparently, the precursor to Christmas pudding – a 'messe' called 'girout' – was served to William the Conqueror on the day of his coronation – Christmas Day, 1066. Much altered over centuries, it also came to be eaten on All Saints Day.
Homemade Christmas pudding, pickled onions, mincemeat and other favourite family dishes bring back the dead to life and briefly unite us.
True wonder.