It wasn't my fault. Someone else started talking about pies and the conversation moved on to plunge pies made by Mike Turton Family Butcher in Ilfracombe High Street. It's a pie outer filled with mince and baked beans and topped with mashed potato.
So what did I want for lunch today?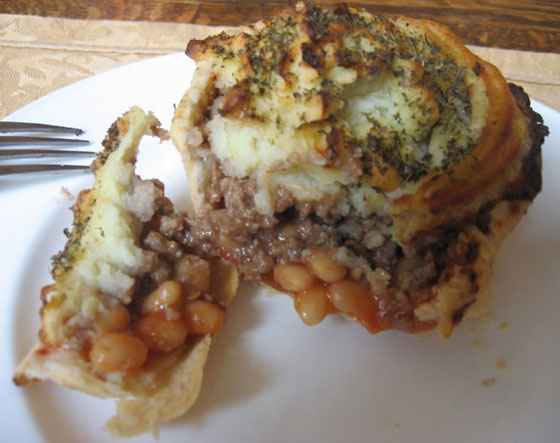 You've guessed it!
A lovely meal in itself on a chilly November day.