What a glorious July day, just right for the first excursion of the pleasure steamer 'Balmoral' from Ilfracombe.
There was quite a lot of activity out in the Bristol Channel: a grey warship . . .
. . . and a passing speedboat. There were also quite a few other boats in the harbour.
Eventually Balmoral docked to pick up passengers for its first cruise of the summer.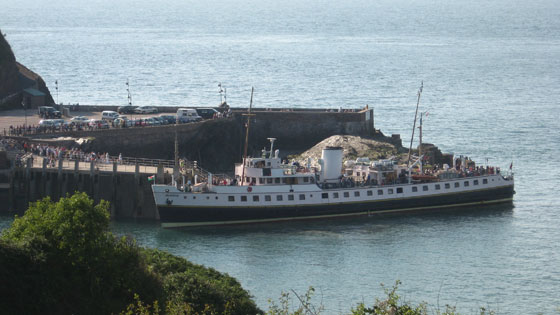 They certainly picked a fine day.