I took my camera with me yesterday to record what a beautiful, tranquil spot this is, even when it's cold and grey.
The East Wilder Brook runs through the park down a number of miniature waterfalls.
The boating lake, where the model boat club members sail their vessels on a Sunday morning, looked particularly serene.
And the tree-lined avenue between the boating lake and tennis courts was still relatively leafy for this time of year.
There are reminders everywhere of our milder, seaside climate and even the sheltered hydrangeas are still in bloom.
In warmer months you can enjoy afternoon tea at the old water mill, which still operates.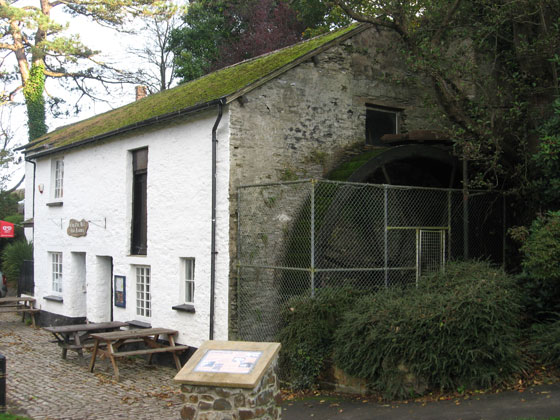 It's no surprise that Bicclescombe Park has been awarded a Green Flag. All in all, it's a lovely park to visit.