Clearing out the tomato trough in the shed, I pulled up this weed . . .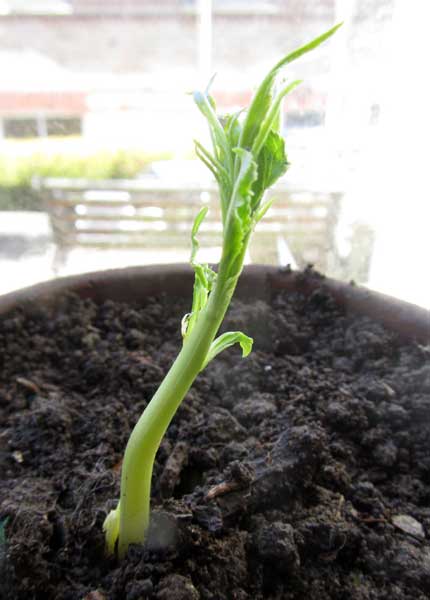 . . . and found the root connected to a seed which had fallen out of a fruit stone. It's either an apricot or nectarine stone which must have found its way into our compost heap and then got transferred to the trough for growing tomatoes. I hurriedly potted it.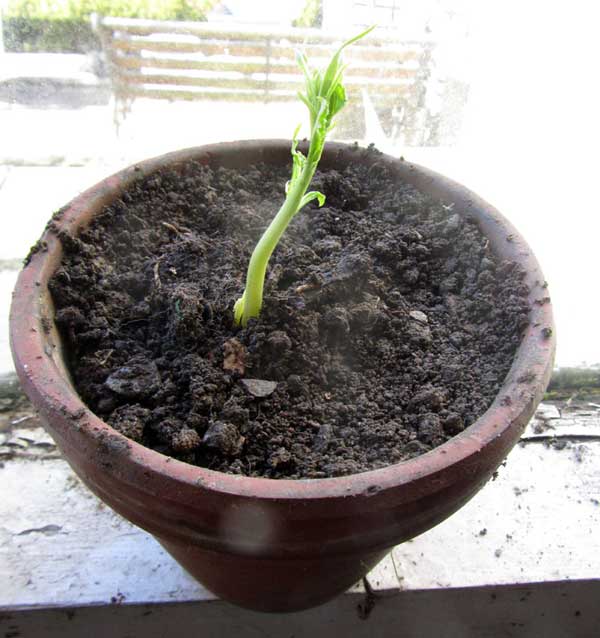 If this seedling grows, will it need a second plant for pollination to produce fruit?