A good question. Many think of the town as well past its sell-by date with Victorian and Edwardian buildings crumbling, hotels closing down and shops looking shabby. Superficially, this is true.
But underneath it remains a fascinating town with much to offer. Yes, it has rowdy youths (where else in England doesn't?), but it also has a very warm, strong community. The outer shabbiness of the High Street conceals some of the fine produce on offer: locally produced fruit and veg, meat, dairy products, bread and cakes, chocolate and sweets. 
And wherever you are in town you can look up to see the sea, beautiful hills or the ever-changing sky.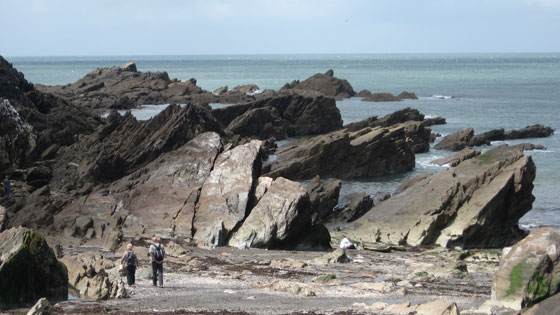 It all depends on what you want in life, but if you're sick of the brutal environments created by town planning in many parts of the country, it's a breath of fresh air here.
The biggest challenge is preserving what's good and regenerating what has decayed in a sympathetic manner that avoids the mistakes made in many other towns.