Now, a lot of people criticise the Landmark Theatre, calling it a blot on the landscape or looking like a nuclear power station, but for any faults with its external appearance (apparently, the choice of brick used causes an unsightly lichen to turn its cones black!), 'Madonna's Bra' is a wonderful facility for any town, let alone a small seaside town. 
From Thursday 16th to Saturday 18th October 2008, two Ilfracombe theatrical groups, Small Pond Productions and Studio Theatre, will be staging a spectacular version (we think) of Me And My Girl. With a hired stage set, a cast of 37 and an 11-piece band, it should be a great evening's entertainment.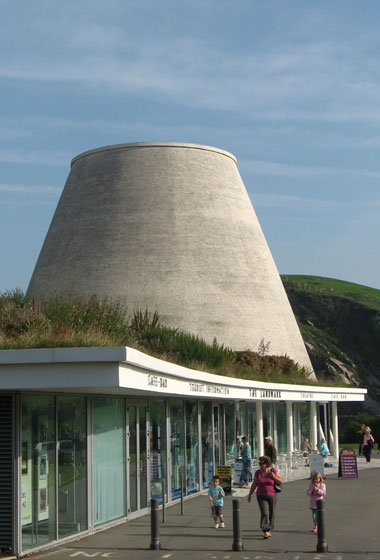 I'm biased, of course, because I'm playing Parchester, the family solicitor, but I genuinely do think this will be a great show and appeal to many people with such songs as The Sun Has Got His Hat On, Leaning On a Lamppost and The Lambeth Walk. Oi!
Book your tickets from the Landmark Theatre box office.